I had this idea of doing a wrap-up post of what I've read on the last Wednesday of the month…and that was yesterday. Ah well, we'll do a wrap-up Thursday.
This month I've read some stuff I don't normally pick, but then again, I'm terrible at reading blurb so it's not that unusual. Every book is a surprise! LOL
Lights Out, Valentine
Lights Out, Valentine by Neil Plakcy – I figured I had to read at least one Valentine story this year, so I did. This is a shorty, only about twenty pages or so. Ryan is a hairstylist who's lusting for one of his clients, and lucky for him there's a power outage when it's only the two of them in the building. Short and easy and free!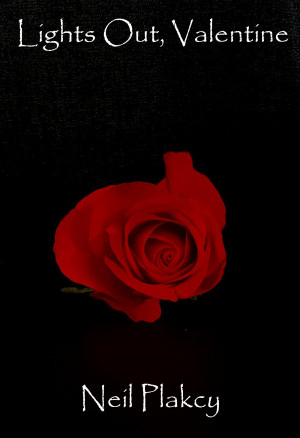 books2read.com/LightsOutValentine
The Ransom of a Night Hunter
The Ransom of a Night Hunter (A Game Most Dangerous 2) by Megan Derr – here is one of those where I perhaps should've read the blurb. I had no idea it was a series. I started out confused thinking perhaps I was reading some kind of superhero story (I like those), but nope no superheroes. It had me laughing, and I loved the dad.
I might have to read the first one LOL
All Whitney wants is to go to dinner with his boyfriend and ask him to move in with him. Instead he winds up kidnapped, a mistake for which his family will harass him relentlessly—and which his kidnappers will swiftly come to regret. Author's Note: This book is a sequel to A Game Most Dangerous
books2read.com/TheRansomofaNightHunter
Midnight Kisses
Midnight Kisses by Lorelei M. Hart – Here we are, out of our comfort zone. I picked this up at the big winter giveaway back in January (I think) and figured 'hey, I like bear shifters' and I do. I don't know if it's another case of me not reading blurbs or what because when I search now, I can't find the story, but we have a bear and a wolf shifter, fated mates and what makes this outside the comfort zone is that it's Mpreg. Each to their own and all that, but yeah, not my thing.
Aha! It's still up on Prolific Works, and it's a case of me not reading the blurb again LOL
When fate sends your mate…sometimes you need to be patient.
Fun Fact: Polar bears aren't known for being patient. Midnight Kisses is a sweet with knotty heat M/M shifter mpreg possible short featuring a woodworking polar bear, a fox promised to another, a boss who is more than they appear, true fated love, and a familiar faces from the Omegas of Animals universe. While
Midnight Kisses takes place in an mpreg world, there is no mpreg on these pages. If you like your alphas hawt, your omegas strong, and your mpreg with heart, download Midnight Kisses today.
Thatcher's Mate
Thatcher's Mate (Mate 18) by Dawn Wilder – So, as usual, I had no idea this was a series LOL. It's a stand-alone story, so I suspect all stories in the series are. Two werewolves share a tent at a tournament, there is an evil ex, and some violent scenes – all in good werewolf tradition. I enjoyed it, but now I'm struggling to remember anything deeper than a short summary of the plot.
Lorenzo never thought he'd end up here…
Lorenzo never expected to be looking for a new pack.
But when his Alpha's behavior pushes him out, he finds himself fighting in the tournament to show off his skills to potential new Alphas.
Only problem is, his old Alpha just can't seem to let things go…
Lorenzo is a complication Thatcher doesn't need…
Thatcher never thought he'd be in the tournament either. Or that he'd end up sharing a tent with someone as sexy as Lorenzo. He just wants to focus on competing.
But, man. It's difficult. This could get real complicated real fast.
Wild by Nature
Wild by Nature by Lynn Van Dorn – Now we're talking. Mpreg might be out of my comfort zone, but Daddy books…that's waaayyy out there. I would've quit this, I was about to several times, but it has something. I mean, it's sooo insane. I just can't with Daddy Thor, but damn I was laughing. Should I ever recommend a Daddy/boy book, this would be it! Thank you Lynn Van Dorn for making me laugh. Awesome!
While on vacation, Hayden Blake and his ex-boyfriend get into an ugly argument. Needing some space, Hayden storms out of their rented cabin and gets not only lost it in the dense woods of the Upper Peninsula of Michigan, but injured as well. Being rescued is a miracle, but being rescued by a man who looks like a Norse god wearing plaid—that's a dream come true.
All Kurt Jorgenson wants is to go hunting and bag a sizable deer, but instead he finds Hayden Blake, a city boy lost in Kurt's forest. He takes Hayden home to care for his injuries, but Kurt finds himself drawn in ways he hadn't dreamed existed to the young man he's rescued and installed in his spare bedroom.
Kurt yearns to be everything Hayden needs but he doesn't know where to start. Hayden desires Kurt and longs for a home, but he's not sure he has anything worthwhile to offer in return. However, with the help of a nosy librarian, a trip to Walmart, a pig named Wilbur, and cops bribed with cheese, Kurt and Hayden may find their way to a well-deserved happy ending.
Wild By Nature is a 36k romance novella with a displaced twink, a confirmed bachelor, improper library behavior, pasties, shirtless wood chopping, fuzzy cows, and gas station pizza. It contains men falling in love, falling into bed, and just falling. Not necessarily in that order.
The Witch's Brew
The Witch's Brew (The Witch's Brew 1) by Brenda Cothern – I don't know what to say about this. I finished it, so it has something, but beta readers and editors are golden, you know.
Shall we talk epithets? Please don't make me talk epithets, don't make me have to read epithets ever again. I often talk about my slightly strange aversion to speech tags, but I can live with a few speech tags in a story, a few. What turns me off big time is if the boss speaks to his employee while the younger man flirts with the older man who is talking to his adoptive son right there in the club while his lover who also is his employee is looking across the area to watch the bigger man. Names! Names would be good here! I mean I just can't when the younger man thrusts into his boss during the sex scene. No.
Still, the plot had a mystery so while sighing and groaning and rolling my eyes, I wanted to know who the bad guy was.
Sorry for being a bitch.
After his discharge, former Delta soldier Adam Travail just wanted to find somewhere to settle, a new home, where he could utilize his skills without the threat of his PTSD rearing its ugly head. The security position at the Chicago nightclub The Witch's Brew seemed like the perfect fit and it was even after he learned that everything he thought was fiction was, in fact, reality.
Fighting his attraction to his new security employee was the least of Mikael Popov's problems when he is attacked several times in his club. Keeping his employees, his family, safe was Mikael's responsibility, just as keeping their world hidden was until he had no other choice.