This Friday I've read Tully Vincent's Drawing Love. It's been out for almost a year but I first saw it now – shows how good I am at paying attention. I've been meaning to read Tully Vincent's debut story, The Last Yeti, since it came out in 2015 but it's still there on my to-read list *sigh*.
I'm glad I read Drawing Love as soon as I saw it, though. It's super cute.
Taylor is organising the Cupid Dance at his school. The pressure is wearing on him, as is having to make a decision about what to do in the future. All the stress is making his agoraphobia worse and walking through the school doors is threatening to set off a panic attack. But, turns out, Taylor isn't the only one being nervous today. Gordon, Taylor's kindergarten sweetheart, has something he wants to ask Taylor.
Drawing Love left me smiling, and it managed to do so in only nineteen pages. I love short fiction when it's done well!
---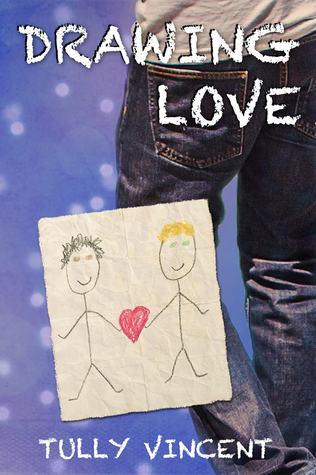 Taylor Elliott takes being head of the Cupid Dance decorating committee very seriously–he's determined to dazzle his fellow students with his knack for glitz and glamour. Until the committee's techie bails at the last minute and Taylor's agoraphobia kicks in, leaving him on the verge of a panic attack. Can a childhood cupid show Taylor how to use his flair for creating sparkle in a whole new way?
---
* By clicking the Books2Read link you'll be taken to an external page. Links to Smashwords, Kobo U.S and Amazon contain affiliate links that earn me a small commission at no additional cost to you. As an Amazon Associate I earn from qualifying purchases.